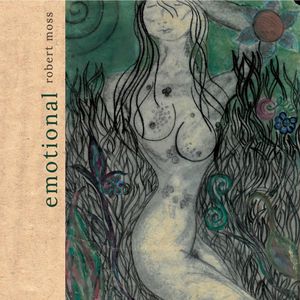 emotional
This 2003 album evolved from various screen compositions and includes the earlier contemporary piano piece, Directive Systems.
 See What is Within

 Feel the Ever Changing Feelings

 The Family Seems Normal at First
 Experience Freedom
 We Move into Our Own Life
 We Feel Separatioin
 I Ask Myself Who I Really Am
 Religion and Romance Serve Existing Structures
 Despite the Illusion, I Cannot Control Things Outside Myself
 I Need to Live This Live as True to Myself as I Can
 The Highest Power is the Reality that Unfolds Each Day
 Directive Systems (live)
Veren Grigorov | Violin and Viola
Michal Wieczorek | Cello  
Miroslav 'Mike' Bukovsky | Trumpet in Feel the Ever Changing Feelings
Jonathan Zwartz | Double Bass in Feel the Ever Changing Feelings
Suzy Connolly | Voice in I Ask Myself Who I Really Am
Julie Croft | Piano in Directive Systems
Composed, produced and other instruments performed by Robert Moss.
Artwork (painting) | Eliza Gahan
Design | Brad Eldridge
---
The final track Directive Systems was composed for Julie Croft's 1980 Honours recital at the University of New England Great Hall. It was written as a largely collaborative, improvisational piece, co-composed by Julie during the improvisational process. 
This recording is from her 1980 performance.